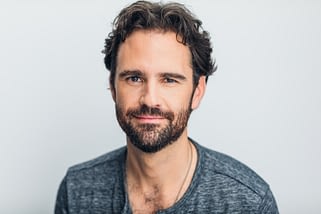 So, you wanna get to know a little about me, huh? Awesome! I'm originally from a small town in North Carolina. Go Tarheels! I've been in New York for over a decade, which is still kinda crazy to me it's been that long.
I'm an actor, filmmaker, and writer. I started this blog because I wanted to document my own journey as a new self help nerd and hopefully reach other nerds out there who feel they are on their own. I'm here to tell you, you're not alone. We all feel it from time to time, but I'm here to build a community of nerds looking to make a difference in their lives and the lives of others.
It's not too late to start changing your perspective. I'm 38 years old and to many people, that seems too late for starting a personal development journey. I'm here to say it's not. No matter how old you are, you can always improve. Life is a long journey of constantly refining ourselves. So, to any naysayers, I say "Nay!" Believe in yourself and you can do great things.